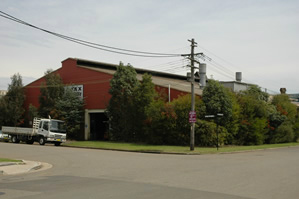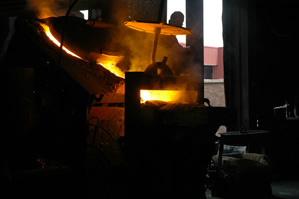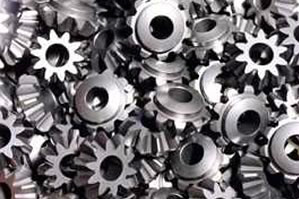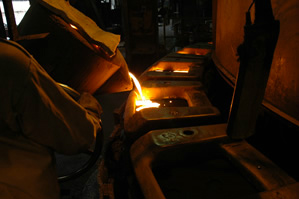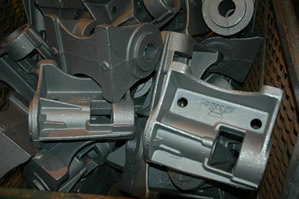 Ajax Foundry are producers of cast irons that perform under conditions of temperature and friction in accordance with individual customers requirements. Engineering irons conform to the Australia Standard 1830 and special attention is paid to machining characteristics of modern high speed finishing process. The Ajax Foundry is a family owned and operated company, with over 80 years experience in the foundry industry.
In 1926 John McKelvey Snr. entered the foundry business. During his lifetime he acquired Bankstown Foundry which he operated successfully until his death in 1972. Today, his sons John and Peter McKelvey continue in that proud family tradition through the acquisition and development of Ajax Foundry.
Ajax Foundry employs some 60 people in the manufacturing and marketing of quality, price competitive ferrous castings. We manufacture a wide range of cast products including Cast Irons, Ductile Iron and Austempered Ductile Iron. We also provide our own patternmaking, machining and drilling to individual customers requirements.
Our Produced Product Range
Automotive & Transmission: Brake Discs & Drums, Wheel Spiders, Clutch Plates, Steering Components, Power Take Off & Hoist Pump Components
General Machinery & Engineering: Pulleys & Sheaves, Couplings, Elevator Buckets, Metal Furniture Components
Pumps & Valves: Pump Housings, Valves, Adaptors, Cylinder Heads, Crank Housings, Base Plates, Hand Wheels
Civil Building & Construction: Concrete Pre-Stressing & Post Tensioning Hardware, Federation Bollards, Scaffolding Connectors
Railways: Rail Chocks, Railbrakes & Washers, Switch Stops, Rail Clips
Agriculture: Press wheel components, tillage points, spacer spools and bearing housings
Quality Control

In 2002 Ajax Foundry achieved accreditation for its Quality Assurance Program to ISO 9001:2000.
Company History
| | |
| --- | --- |
| 1981 | Ajax Foundry purchased by John and Peter McKelvey |
| 1988 | Bought into Disc Brakes Australia. This volume, automotive disc production is marketed via their wholly owned Australia wide outlets. |
| 1990 | Invested in Fidax Foundry which has given access to high volume Disamatic production. |
| 1995 | Ongoing expansion program including the introduction of magnetic loading feeding system to each induction furnace. A 50 tonne / hour Eirich sand mixing unit has also been added. |
| 1999 | Additional HMP20 Hunter commissioned (decommissioned 2010) |
| 2000 | State of the art sand cooling and dust collection system installed |
| 2008 | Installation of first DISA Match 130 machine |
| 2011 | Additional new DISA Match 130 installed |
Associated Companies
Ajax Foundry is proud to be associated with the following companies: