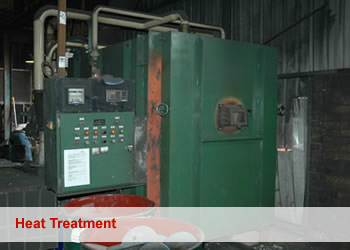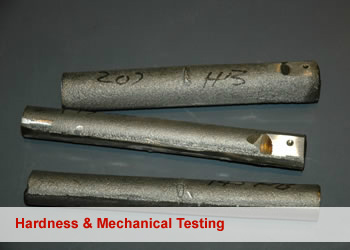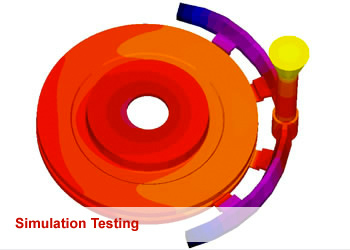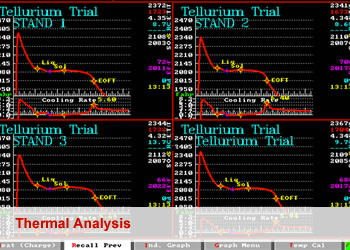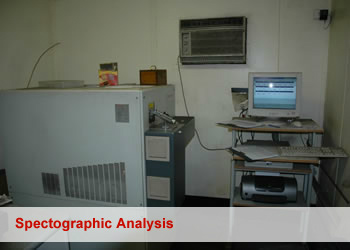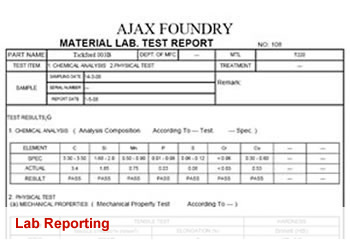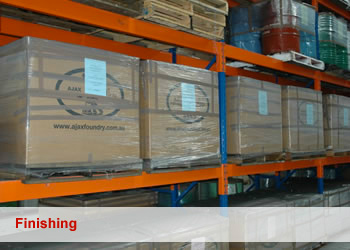 We take pride in the services we are able to offer to our clients. Our extensive range of machinery (both principal and support equipment) means that most stages of production occur in-house and our quality assurance procedures ensure that a quality product is produced everytime.
Ajax Foundry is fully equiped to handle all stages of production:
Core Production
Full microscopic examination
Alloy Control
Spectographic Analysis
Thermal Analysis

Nodularity Checks
Hardness & Mechanical Testing
Heat Treatment
Finishing
Simulation Technology
Our Products
Cast irons that perform under conditions of temperature and friction in accordance with individual customers requirements. Engineering irons conform to Australian Standard 1830 and special attention is paid to machining characteristics of modern high speed finishing processes.
Ductile iron is produced to satisfy individual customer needs (A.S. 1831).
Austempered Ductile iron, which is produced by subjecting ductile iron castings to a two way stage heat treatment process similar in duration to that used for heat treating steel.
Technology - Research and Development
Ongoing investment in advanced techniques of melting and core making equipment, combined with the constant research and modern technology has enabled Ajax Foundry to meet demands of the Australian and, increasingly, the export market.
Principal Equipment
Our diverse range of principal equipment makes Ajax Foundry a key asset in casting manufacture. Our range of principle equipment includes:
2 x DISA Match 130 Moulding Machine (Installed 2008 / 2011)
Electric Induction Furnaces (2 tonne)
Power Packs (1,500 kW)
Eirich Sand Mixer (50 tonne/hour)
Core Manufacturing Machines
DISA Match
In 2008, Ajax Foundry introduced a new addition to their principal equipment, the DISA Match. In 2011, Ajax Foundry introduced a second DISA Match. The DISA MATCH is a highly reliable and efficient machine, producing high-quality castings. By combining vertical and flaskless horizontal molding technologies, the DISA MATCH offers high precision, speed and quality.
The DISA Match Moulding Principle

DISA Match Process Video
The following short video outlines the moulding process of the DISA Match