The resources and experience of Ajax Foundry has meant that we have worked with a diverse range of clients on a wide range of projects. With each project that we work on we ensure that the time is taken to determine the client's requirements and how these requirements will be met before production begins.
---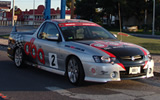 Ajax Foundry produces disc brakes for DBA, one of our proud associated companies. Disc Brakes Australia (DBA) is an Australian owned designer, manufacturer and marketer of disc brake rotors and brake drums which celebrates its 30th year of operation in 2007.
To visit the DBA website, click here.
---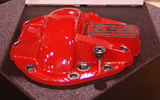 Ajax Foundry proudly produce products for ARB's 4x4 Accessories range. Today, ARB is Australia's largest manufacturer and distributor of 4x4 accessories.
To visit the ARB website, click here.
---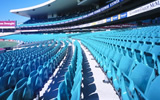 Stadium Seating
Counterweights used in stadium seating to keep the seat folded upwards when not in use. Used in stadiums world-wide.
---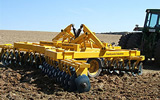 Agriculture
Producers of press wheel components, tillage points, spacer spools and bearing housings used Australia-wide.
---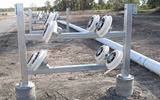 Mining Conveyor
Modular components used for overland coal and mineral conveyors.
---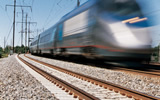 Railways
Crossing rail chocks, rail braces and general railway casting components used in rail systems throughout the world.
---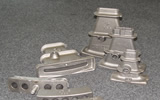 Our sister company, Australian Pre-stressing Products, is a producer of cast-iron anchorages used in commercial pre-stressing concrete technology. The company utilises the resources of Ajax Foundry to produce these high quality and widely used anchorages. APP is now recognised as one of the leading suppliers of pre-stressing anchorages to the commercial construction industry.
To visit the APP website, click here.
---